Saul "Canelo" Alvarez has it all going for him, and has always had strong support since the start of his professional career at the ripe age of 15. Hailed as a prodigy with star power written all over him, he was touted on undercards of huge main events before he had completed his second decade on Earth. His abilities, along with his unique look that granted him his nickname, meant that he was destined for fame and pressure. On this side of Floyd Mayweather, he is among the boxers whom you can count on one hand that ordinary, non-boxing sports fans know about. His dynamic punching ability, solid fundamentals, and enough power to produce some highlight reel knockout punches have certainly helped as well.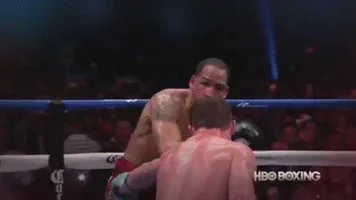 Gennady "Trip G" Golovkin has a reputation that precded him before he ever came stateside. But he was also very unknown even to some of the sport's afficionados until his 5 round demolition of solid middleweight Grzegorz Proksa on his HBO debut made many people say "Wow". His amateur boxing pedigree includes a silver medal at the Athens Olympics, and a gold at the amateur World Championships in Thailand in 2003. If he had been American, these accolades would certainly have meant an immediate contract with a big name promoter, and undercard appearances on major events after only a few bouts.  Instead, the Kazakhstani toiled in relative obscurity for over six years before his explosive introduction to the HBO audience in September of 2012. Over the past five years, he has built himself a reputation of having being "the most feared man in boxing", that is, a boxer who is very risky to step into the ring with, but produces relatively little reward for an opponent even if they should be victorious. Images of his jabs moving his adversaries several steps back, his bodyshots that drop fighters with delayed reactions, and the faces of his opponents painted by bruises and cuts after their bouts with him, and it is clear why he is thought of is a Bogeyman.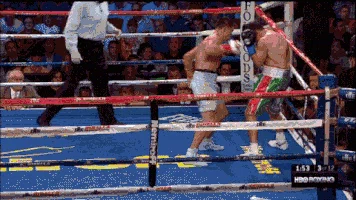 This fight has been effectively branded as a battle between two knockout punchers who are essentially undefeated. Alvarez was hapless in a decision loss against Floyd Mayweather Jr. in 2013, but that loss has not been held against him at all by the general public, and seen as more of a feather in his cap for having gone 12 rounds with a very elusive boxer with sublime timing. Golovkin has had a few cracks in his armor revealed as the years of unfolded. Having to go to the scorecards for the first time in 24 fights last time out against a talented and determined Danny Jacobs, he may be showing signs of declining, at age 35.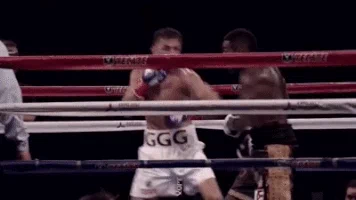 Alvarez is eight years younger, and may have an edge in handspeed and fluidity of his combination punching. Golovkin is an effective pressure fighter who uses shifty head movement and a dynamic powerful jab to control the range against his opponents and occupy their defense for his thundering body shots, uppercuts, and overhand rights. Canelo has a history of wearing down in the latter half of fights, even when he is well ahead on the scorecards and appears to have most of the physical advantages. This time, he will be facing a bigger, stronger fighter, with a strong jab, a methodical body attack, and a good understanding of how to cut off the ring. Canelo has good defensive movement with his ability to roll his shoulders, move his head, and ride with punches to lessen their impact when he is leaning back against the ropes. However, even when he has done so in the past, he has shown visible signs of fatigue after the midway point of 12 round fights.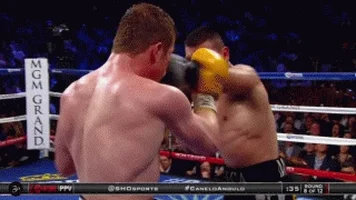 Can Canelo win? Certainly, but it would involve him effectively tying up Golovkin's limbs, smothering him, and using the ring and the corners to turn the Kazakhstani middleweight and force him to follow Canelo instead of laterally choking off space. This, Alvarez has not demonstrated the ability to do against higher level fighters. Add to that fact that he will be worried about Golovkin's jab, it is unlikely that Canelo's offense will be firing on all cynlinders either. He will likely have spurs when he is able to land combinations on GGG, but given that GGG has previously taken flush shots from the likes of Curtis Stevens, David Lemieux, and Danny Jacobs, all bigger, more powerful punchers than Canelo, it is unlikely (although not impossible) that Golovkin will be seriously bothered.
Body shots will dictate the rest of the fight after 3 rounds, and Golovkin will break down the smaller, younger fighter to a 9th round TKO, with Canelo likely to taste the canvas twice before the referee or his corner saves him.